Pure Dry Desiccant Features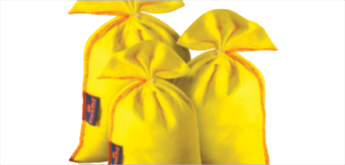 Completely natural.
Conform to DIN 55473 and MIL-D 3464 standardization.
Free of DMF (Dimethyl Fumarate).
High efficiency (absorb moisture up to 80-100% of its weight)
Longer effective period 45 – 60 days
Excellent shelf life 2 years
Totally harmless
Environmental Friendly: it can be disposed off as normal waste after use
Globally certified standards: ISO9001:2008, ISO 14001: 2004, GMP, HACCP, SGS
Pure Dry Desiccant prevents your cargo from moisture, rust, mold during transportation.
Read more...