Protective packaging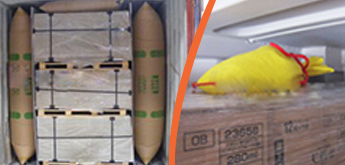 DSM Agencies understands the amount of time and money it costs you from the point of collection of raw material to the point of supplying the end product to the consumer. DSM Agencies bring to you products which help increase the value of your products by preventing damage during transportation and internal warehousing.
Dunnage Bag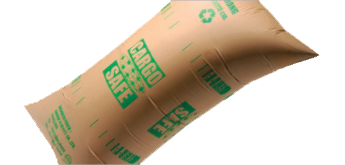 Cargo Safe Air Bag (aka Dunnage Bag) is used to fill in gaps or empty spaces left in containers/trucks after loading. Cargo Safe Air Bags prevent movement of goods in container by filling in empty spaces and keeps the goods intact.
Read more
---
Desiccant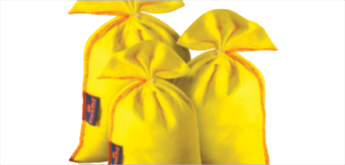 Pure Dry Desiccant is a moisture absorbent made up of clay. Clay being a natural element has higher moisture absorbent capacity as compared to other moisture absorbents. Pure Dry Desiccant is FDA approved and does not require any processing for disposal. It can be disposed off as normal waste after use.
Read more