Pallet replacement
Learning from the growing innovative advancements in material handling, DSM Agencies have adapted to the new palletising technology in the Logistics, Supply Chain and Warehousing industry.
Slip sheet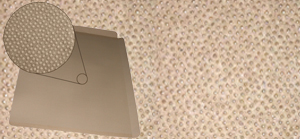 Slip Sheets, which are thin sheets of kraft paper/Plastic, are replacements to the existing wooden and plastic pallets.
Slip Sheets can take weight load of up to 3 tons depending upon varying thickness.
Slip Sheets are operated with Push Pull attachment to any standard forklift.
Slip Sheets can also be retrieved after loading goods in container/truck through Sheet Saver Method.
Read more